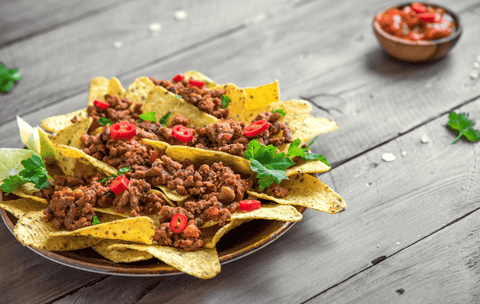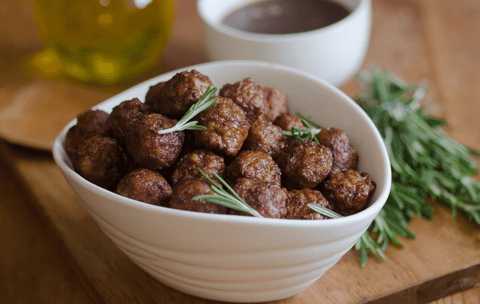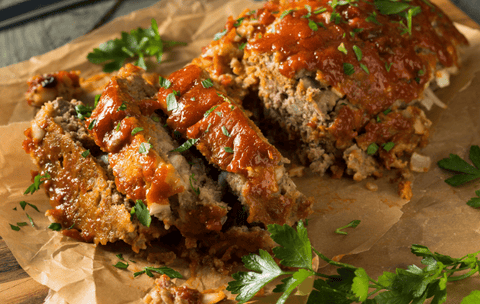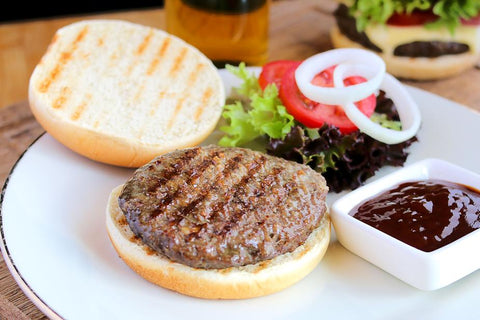 Ground Beef

Delicious Ground Beef is the meal-time ticket to endless possibilities, tantalizing the palette with its simple, speedy solutions. Think burgers, lasagna, meatballs, one-pot meals, tacos, meatloaf, pasta sauce, wraps - plus more!
The ideal fat-to-lean ratio in this beef ensures flavorful meals without adding oil or wasting dollars with extra grease to drain. 
Protocols:
100% Grass-fed & Grass-finished.  
Humanely raised from birth to harvest on Old Time Farm.
No added hormones.
No antibiotics
USDA processed at a local family butcher shop, vacuum packaged & frozen.

Your Purchase Helps Conserve Biodiversity
Old Time Farm is dedicated to preserving old-fashioned slow-growing heritage breed American Milking Devon cattle, Partridge Chantecler chickens, and Standard Bronze turkeys along with the native plant & animal species found on the farm.
Your purchase supports Old Time Farm's conservation efforts while bringing a true "Taste of History" to your table.
Do you feed grain to your cattle?
No.
High quality grass, hay, & minerals naturally fatten healthy Old Time cattle - no grain needed.
Yes.
For maximum freshness, meat is vacuum-packaged and frozen right after cutting by the butcher.
Delivery is available in select areas of Pittsburgh and Butler, Allegheny, and Mercer counties along I-79 and Route 8.
If you are not in the areas we deliver to, you can pick up your order at the Bloomfield Farmers Market in Pittsburgh.
No shipping.
How much is home delivery?
Home delivery is $10.
Get free home delivery on orders over $100 or orders picked up at the Bloomfield Farmers Market.
Delivery days are on Saturday.

You select the Saturday you want your order to arrive at checkout.
You will receive an email Friday morning with the approximate time your order will arrive on Saturday.
What should I do if I will not be home for my delivery?
Set out a cooler and your order will be placed in it.
Great Tasting Beef
Excellent service. Will be buying again. Thank You
I am so glad you enjoy it!
It was my pleasure! Let me know when you are ready to re-order!
Quality ground beef, awesome customer service!
My partner and I were in Pittsburgh for two months for work and we were able to buy ground beef from Old Time Farm while we were there. We were very impressed with the quality and flavor. Better yet, the customer service was amazing! Our schedules were tight working 6 days a week. Old Time Farm was very communicative and flexible and delivered our orders happily and without issue! When we are back in Pittsburgh, we will definitely order from them again. Thank you Old Time Farm!
Thank you Jaris, it was all my pleasure! I look forward to you coming back to the 'Burgh! Shel
I didn't know gr beef could taste so good!!!
My husband is the meat-eater in the family, but I never pass up a serving of OTF ground beef after fixing it for family! It is delicious!
Beef, locally raised and flavorful
We've been buying beef products from Old Time Farm for several years now. We find the meat to be flavorful and prefer it to store-bought in several dishes. Buying local supports the community we live in. It also provides the opportunity to know where your food comes from, who is growing and how. Course while all this is important to us, the meat also has great flavor!